27 – 28 June 2022
Take Position. Take Charge. Live
27 – 28 June 2022
ZOOM Online & Onsite @ Tung Ling Bible School
Network for Christian Women (NCW)
NAOMI DOWDY
A Californian businesswoman turned missionary and senior pastor, Reverend Dr. Naomi Dowdy has literally weathered storms and high waters to pioneer churches and Bible schools. Today, as Founder of Naomi Dowdy Mentoring & Consulting and Founder-Chancellor of TCA College, she stirs a bigger vision in the hearts of leaders wherever she goes, enabling them to arise to their God-given destiny.  Be richly inspired by her incredible vision and faith in God!
Joy Mendoza
JOY MENDOZA is a happy wife to Edric Mendoza, and mom to six amazing kids. 
She is an author, online content creator, inspirational speaker, and host on Plus Network's show, Teach with Joy. 
Her book When a Good God Allows Rape is a personal account of what happened to her, and how to trust in God and His good plans in the face of adversity.
She has a podcast with Podcast Network Asia called Family Unboxd, available on Spotify. 
She also has a self-produced, unprofessional show called MonDATES with Edric every Monday night on her FB page: Teach with Joy. 
She has been homeschooling her kids for the last 18 years, and doesn't plan to stop. Above all else, she is a follower of Jesus Christ.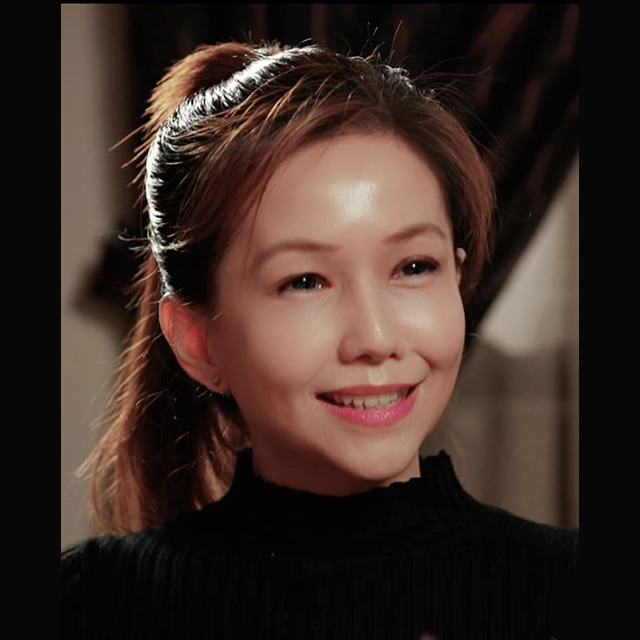 REVEREND JUDITH HALIM
Reverend Judith Halim was born and raised in Medan, Indonesia. She first came to Singapore at the age of 20 but was abandoned by her first husband when their child was born with heart and brain abnormalities.

She remained in Singapore to work and later re-married. She co-founded an F&B business, Olive Vine, in sheer obedience to the Lord and was conferred the South East Asia Women of Excellence 2012 award.

Together with her husband, she is an ordained itinerant preacher. They serve in several Asian countries and seek to raise the education level and meet the food and medical needs of the underprivileged, mostly orphans and widows.

Her life and business speak of overcoming insurmountable obstacles by the amazing grace of God.
PASTOR SUSAN DUNN
Pastor Susan Dunn is the founder of WOW31 Ministry and together with her husband Derek Dunn, they are the lead pastors of City Harvest Church, Orange County in California, USA.

She is also a successful marketplace leader in the financial advisory industry leading a team close to 40 consultants.

Susan is especially passionate about the ministry among women and moves powerfully in the apostolic-prophetic realm with an emphasis on kingdom discipleship and leadership.
27 June 2022
Session 1: 3pm - 430pm
Session 2: 7pm - 830pm
For the onsite participants, there will be organised small group reflection, sharing and prayers followed by dinner which will be provided.
28 June 2022
Session 3: 930am-11am 
Session 4: 1130am-1pm
All registrants will be granted a 14-day access to watch/review the video recordings of the Conference.
Notifications:
Registration is now closed.


All registrants are advised to check their emails for update by 10am of 25th June 2022. Please check Junk/Spam mail box if not received.


For ONSITE participants, the address of Tung Ling Bible School is 2 Gambas Crescent 10-04/05. Tower 1 Nordcam II, Singapore 757044
For directions please click here.


For ONLINE participants, the unique Zoom link will be e-mailed to you before noon of Saturday 25th June 2022.